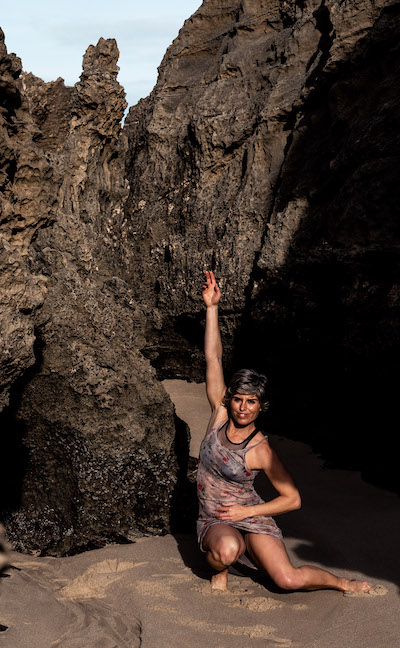 I was born in New Jersey and grew up in Washington D.C. Before I moved to Australia and became a full-time yoga teacher, I was a documentary filmmaker focused on using the power of media to draw attention to political, economic, and social injustice. Frequently that work put me in contact with people of different races, religions, and nationalities fighting for the health and safety of their communities. These leaders had few resources but unwavering commitment. They led movements that changed laws and saved lives. Often they were motivated by personal experience with exploitation whether it was the brutality of the Taliban in Afghanistan or sex trafficking in Asia or domestic violence in the United States. As a filmmaker it was my job to tell these stories of struggle and resilience in a way that would get viewers to take action. Finding purpose in the aftermath of trauma was part of the healing process for many of the people who trusted me with their stories. But each of us asks that question in our own way - "What is my purpose and how am I living my life towards that purpose?"
So, how did I end up in Down Dog? While I was a filmmaker, I turned to yoga as a physical practice to help with stress and recovery from an injury. I wandered into the nearest gym and took the first yoga class. As luck would have it, the instructor had a commanding presence. I was drawn to the clarity and intelligence of her instruction and her passion. After a few classes, she took me under her wing and eventually encouraged me to advance my studies. So, I took a month off work to live in a Sivananda ashram and immerse myself fully in yoga. To prepare, I had to find a tent that would be my home for a month and give up caffeine and meat. Worse (for an Italian) I was also not allowed to eat onion or garlic! But, I soon discovered that giving up meat or spices were the least of the challenges of ashram life. Much more difficult was the process of witnessing (and trying to care for) the parts of myself I'd managed to avoid for so long by staying busy with work and sports and…well…just about anything I could find to avoid quiet, contemplative space. A month later I emerged with the title of yoga teacher and the new yogic name of Purna, which can be translated as "fullness" or "wholeness". But rather than feeling whole, I felt kind of pulled apart…
I kept studying and practicing, experimenting with the discipline of Ashtanga and Iyengar and the liberation of Prana Flow with Shiva Rea. I mastered poses and executed complex sequences. I taught popular vigorous vinyasa classes. But staying awake to the moment-to-moment experience of what was unfolding in my body and mind proved more frustrating and elusive.
Eventually in 2009 I turned to Paul Grilley. And he pointed me towards the "why" of the pose. It seems like such an obvious question: "Why am I putting my body in this shape and what is changing when I do?" But it profoundly changed the way I practiced. I began to experience my body as a laboratory – a place I could experiment and ask questions and gather data. This kind of conversation with myself through movement was ongoing and fascinating! I wanted more ways to understand what I was experiencing beneath my skin so I began studies with leading fascia researcher and educator Tom Myers and dissected a human cadaver under the instruction of Gil Hedley. Currently my neuroscience study and experience with chronic pain have led me to explore the power of language and how the stories we tell live in our body.
Under Paul Grilley I completed advanced studies in the Bhagavad Gita and Patanjali. Interested in Mindfulness Meditation, I also completed training with Sarah Powers.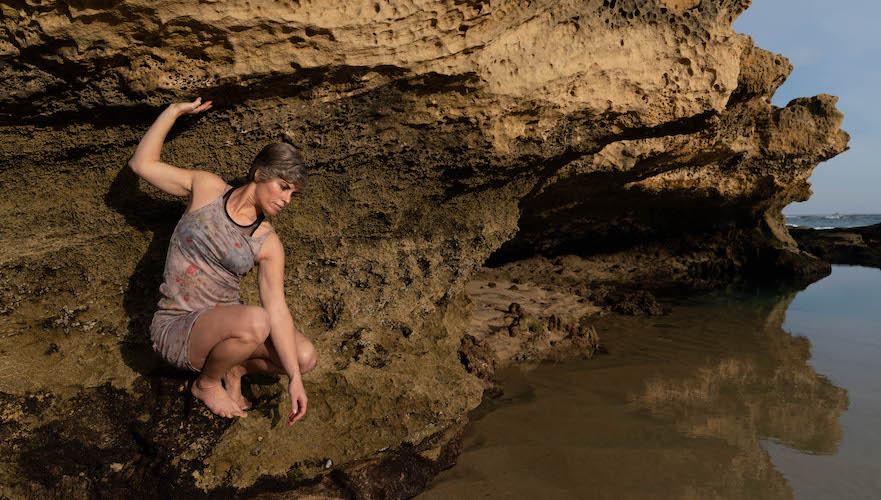 So what about now?
In 2010, I moved to Melbourne, Australia and decided to teach yoga full time. I have now been teaching yoga for over 15 years and I am a Yoga Alliance E-RYT 500 and Certified Continuing Education Provider (YACEP) Since 2013 I've created and delivered Yin Yoga Teacher training, including the first Yin Teacher Trainings in Melbourne. I partnered with Osteopath Luke Bryan to co-create and deliver Anatomy for Yoga Teachers. And I have co-created and facilitated highly regarded 200 Hour Teacher Trainings and in recent years have been a sought-after guest teacher for training specialising in performance coaching and integrating yoga philosophy.
Because of my insatiable curiosity I am always finding new ways to move. Over the years (and alongside yoga) that has included Tae Kwon Do, Kung Fu, Belly Dance, and Olympic Lifting (to name a few). Recently I've been crawling and climbing with the primal movers at MovNat, investigating the relationship between complex movement and brain function with Fighting Monkey, and exploring Functional Range Conditioning and Viewpoints with GraceinMovmnt and Movement as Metaphor with Chandler Stevens.
In a nutshell this is my movement philosophy: Mindful Movement is a means to question everything you believe about yourself and the world around you and the uncomfortable "friction" of learning something new sparks your creativity and lights you up – inside and out. I use this approach in every class I teach and every training I offer because I believe (from my own experience) that investigating your movement potential is a way to realize your human potential.
Reflecting on the name Purna and why it was given to me so many years ago in the ashram, I came across this quote:
"The attainment of wholeness requires one to stake one's whole being. Nothing less will do; there can be no easier conditions, no substitutes, no compromises."


– Carl Jung

It's a pretty fierce challenge but I think I'm up for it! Care to join me?
To learn more follow me on Insta or contact me directly.